Hello again
With Christmas coming up, I thought that I would do a post on some gifts you could buy for a friend or family member. There is still some time to go until Christmas but if you are anything like me you will leave your Christmas shopping until the last week, then go on a frantic shopping spree, or you may just forget about someone completely (take my advice, this never goes down well). So this year don't leave your shopping until the last minutes! Most people are on a Christmas budget so to help you out, here I have collected five gifts that will cost you less than ten pounds!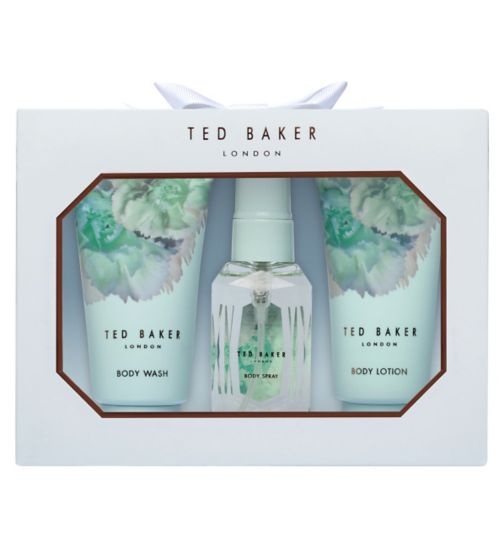 Ted Baker Mini Gift Trio

£8.00
Here is a beautiful gift set by ted baker. One of my favourite things about ted baker gift sets is the packaging they use it always looks so cute and I would love to open this on Christmas morning. Ted Baker is one of my favourite brands, although normally a little more pricy, this will only cost you eight pounds. In this gift set you get three minis all 50ml, you get a body wash, body lotion and body spray.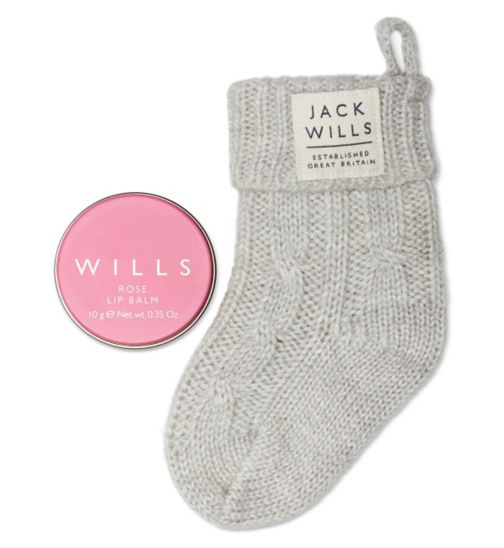 Jack Wills Mini Lip Balm Set £6.00
Here is a cute little stocking from jack wills that has inside, a rose lip balm. Costing you only six pounds it would make a perfect little gift for anyone who loves Christmas. You can purchase this from either Boots or Jack Wills themselves.
Here is a Picture Frame selling in New Look that would make a perfect gift for someone this Christmas costing just under ten pound. You could buy this for your best friend and fill it with lovely pictures of the two of you to make a thoughtful gift. You attach the pictures with the pegs, there are many of these around now days, I like the thought of putting a favourite quote in next the images.
Tidy Tunes Headphone Case £7.16
Here is a headphone case by the brand Happy Jackson. I like this brand, they use bright colours in all the products and some overly obvious quotes, they make perfect gifts! There are loads of different products to browse through and i'm sure you will find a gift you can buy for someone this Christmas.
Bogey Man egg Separator £6.99
Okay so this gift is a little different from the other gifts I found. It seems a little gross to be honest but it could be a great gift for those who are more trickier to buy for, It's quirky and perfect for those who like to cook.
I hope you found this helpful and gave you some inspiration. If you have any other suggestions of Christmas gifts please leave them in the comment section below. Subscribe (the top box to your right) so you never miss a post! See you next week, bye for now!